Latest News
Coloff Media Supports Rotary
KCHA Radio Recognized for Rotary Radio Auction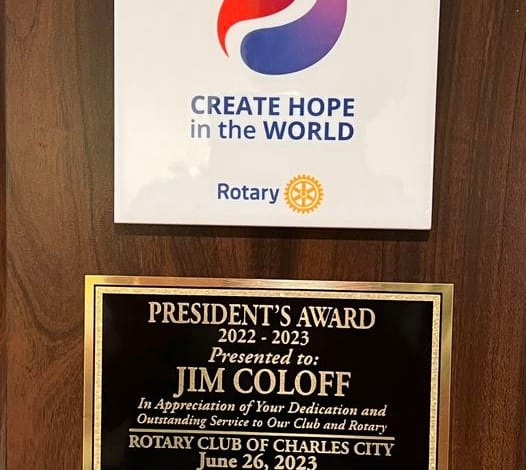 Jim Coloff, Coloff Media President, was honored to accept the President's Award from the Rotary Club of Charles City, Iowa on behalf of KCHA News for the donation that Coloff Media has made for the club's Rotary Radio Auction.
Over 13 years, the club has raised over $75,000 to support local service projects in Charles City with the help of KCHA Radio and the KCHA on-air team.
Way to go KCHA staff, lead by Kay Winkelman, for helping Rotary make a huge difference in the Charles City community!  Kay has led the local Rotary Club for 2 years as the Club President.
We love it when our team gets involved and helps their local communities!!