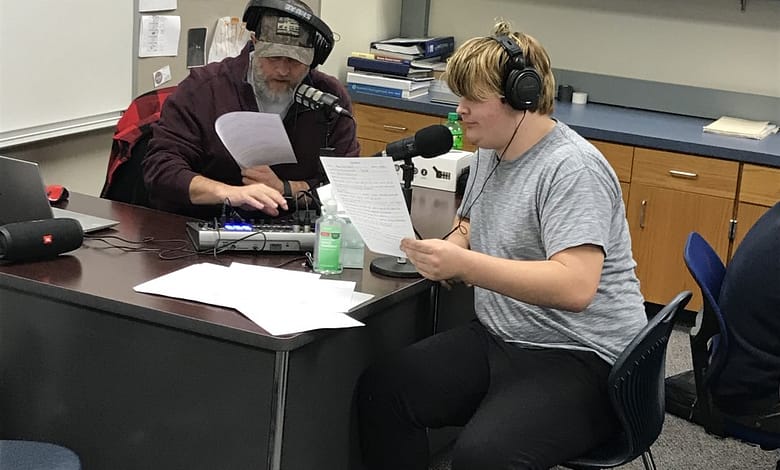 On Thursday, February 16th employees from Coloff Media went to Northwood Kensett Schools to talk about media and marketing. Jamie Nelson, Sales Manager led a workshop where students formed hypothetical CNAs (Customer Needs Analysis).
Then students used those CNAs to make radio advertisements with the assistance of Operations Manager J. Brooks.
The workshop was followed by a Q&A session which covered topics such as job duties, advertising strategies, high school sports streaming rights, and industry salaries and commission rates to name a few.
Travis Charlson of Coloff Digital was there to record the sessions.
A big thankyou to  Jamie Nelson, J. Brooks, Travis Charlson, and Jordan Arndt for their time and effort to help educate our students in this exciting field of business.