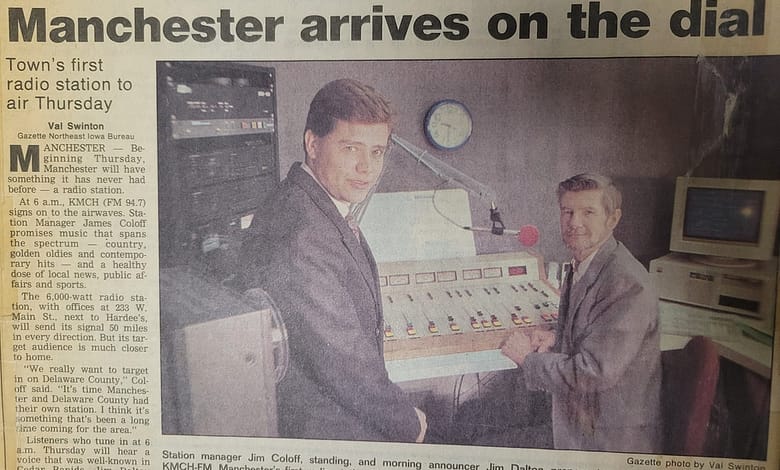 KMCH Radio, Coloff Media's second station added to the company in 1991, celebrated 31 years on the air this fall.
The station signed on for the first time at 6:00am, December 5, 1991, as the first radio station licensed to serve Manchester, Iowa.
Jim Dalton signed on as the first morning announcer for the fledgling station.  Dalton had many years of radio experience in the Cedar Rapids market working for WMT-AM, hosting a Saturday night oldies show and working with Leo Greco on his weekend polka show.  Jim brought KMCH a great radio voice, a friendly hometown delivery and a wealth of radio knowledge to the Manchester area.